Madonna meets Obama
'Speechless' Madonna unable to express herself when meeting Obama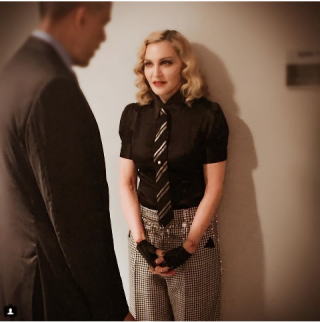 The Queen of Pop has earned a reputation for her loud personality over the course of her career.

But Madonna was left "speechless" on Wednesday night when she met President Barack Obama for the first time, while taping a special episode of "The Tonight Show."

The pair crossed paths backstage at 30 Rock's Studio 6B in New York City ahead of Obama's first appearance on Jimmy Fallon's show, which will air Thursday night at 11:35 p.m. ET on NBC.

The Material Girl shared two photographs of the encounter on Instagram, capturing one of the images with "For Once I'm Speechless."

Fallon also shared a photo of thank you notes he planned to send his two guests on social media.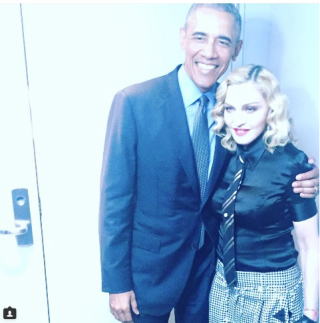 "Two of the most famous people on the PLANET - @POTUS and @MADONNA share one hour of television together," he wrote on Twitter.